Pharmaceutical department
At the end of the year 1389, Iran Avandfar company was able to obtain the required licenses and reruits to build a pharmaceutical plant, which by the year 1391 this plant was added to the production site in a 3000 m2 land.
In the first phase of production this plant was granted the license to produce semi-solid and locally administered solution which were distributed throughout all pharmacies across the country.
The second phase of pharmaceutical products which were produced in 1397, included rectal and vaginal suppositories.
The most important aim and objective of pharmaceutical plant in Iran Avandfar company are production and distribution of medicines of high-quality worthy of competition in pharmaceutical products market and the satisfaction of consumers and patients who are company's valued customers.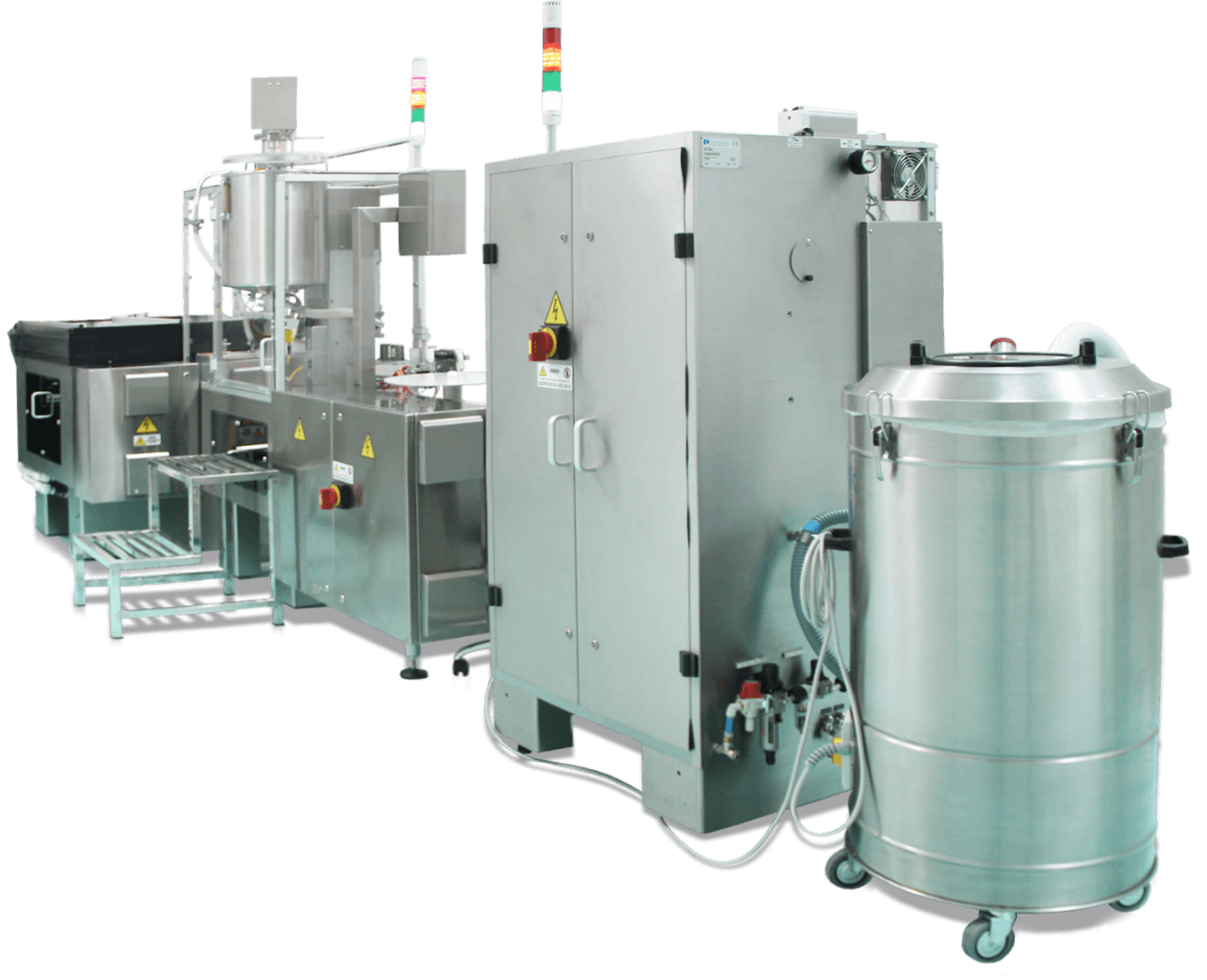 Suppository packing machine
This SAAS-9 machine, made in Italy, is one of the most advanced machines for producing rectal and vaginal suppositories.
All products of this plant are produced under international and GMP standards; moreover, all ram materials are acquired from suppliers with approved standards and GMP requirements, all quality analyses are done according to the latest international pharmacopeia.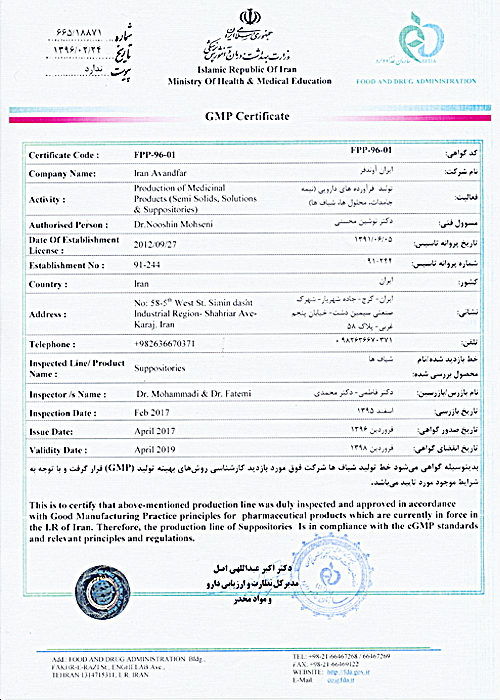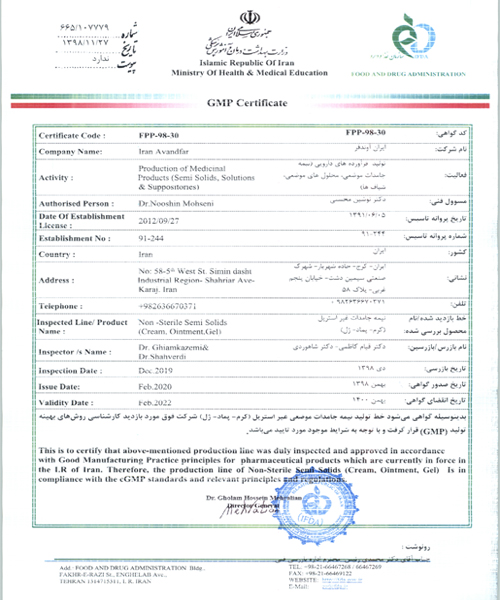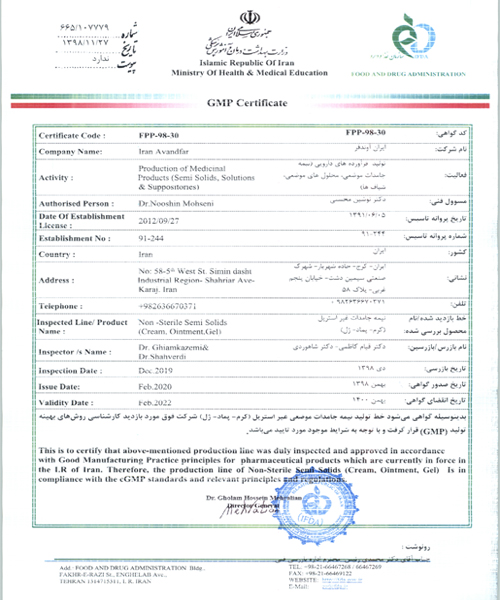 Pharmaceutical plant, which has the largest share of construction within the company's site, benefits from new equipment and machinery for the production and packaging of its products, observing all standards and GMP requirements, at the same time, its management trains and educates all the employees at all levels of production in order to be up-to-date and familiar with GMP standard; hence provide an assured quality level for the production of better and more stable products.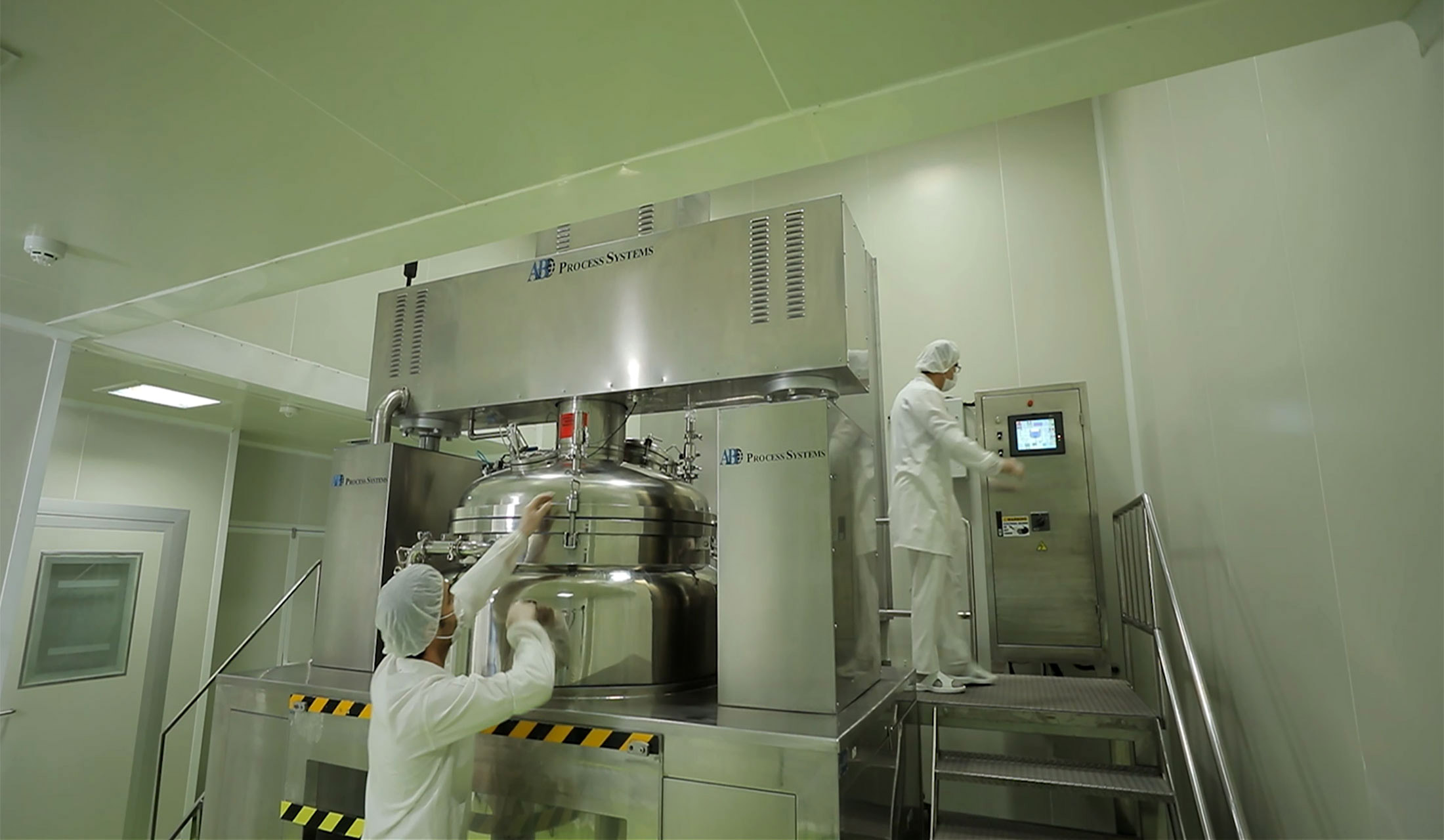 First production unit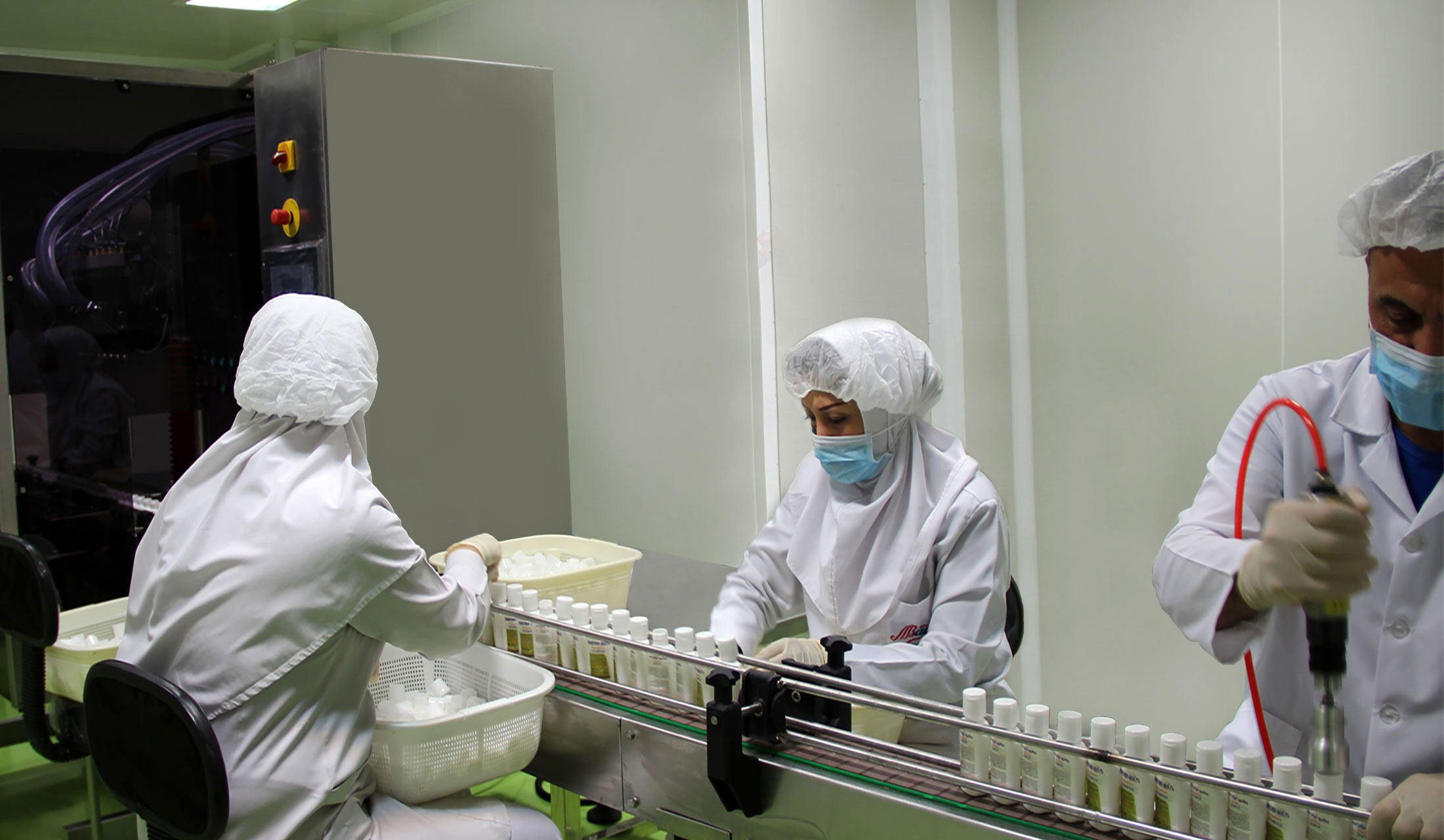 Filling unit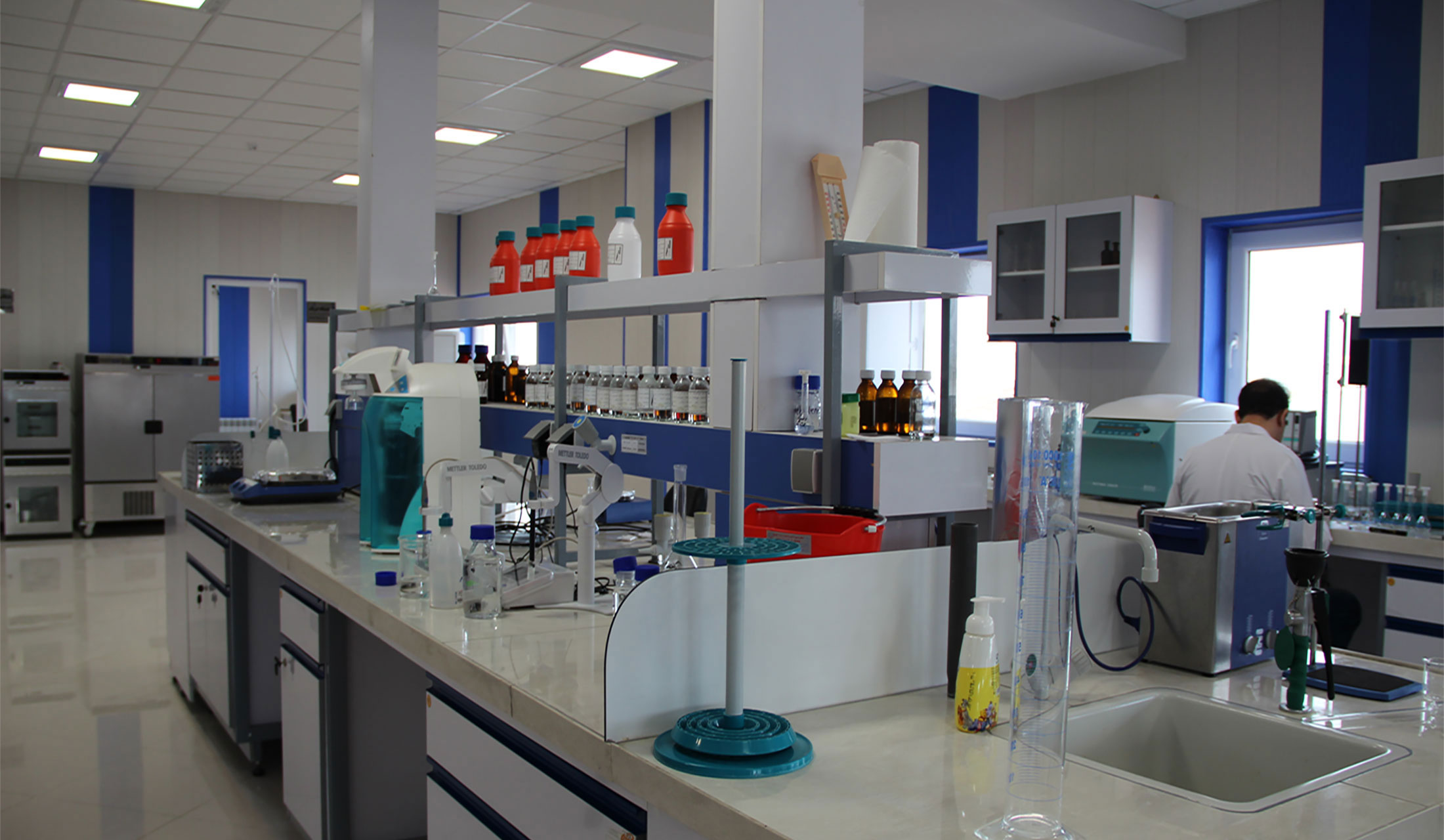 Quality Control lab unit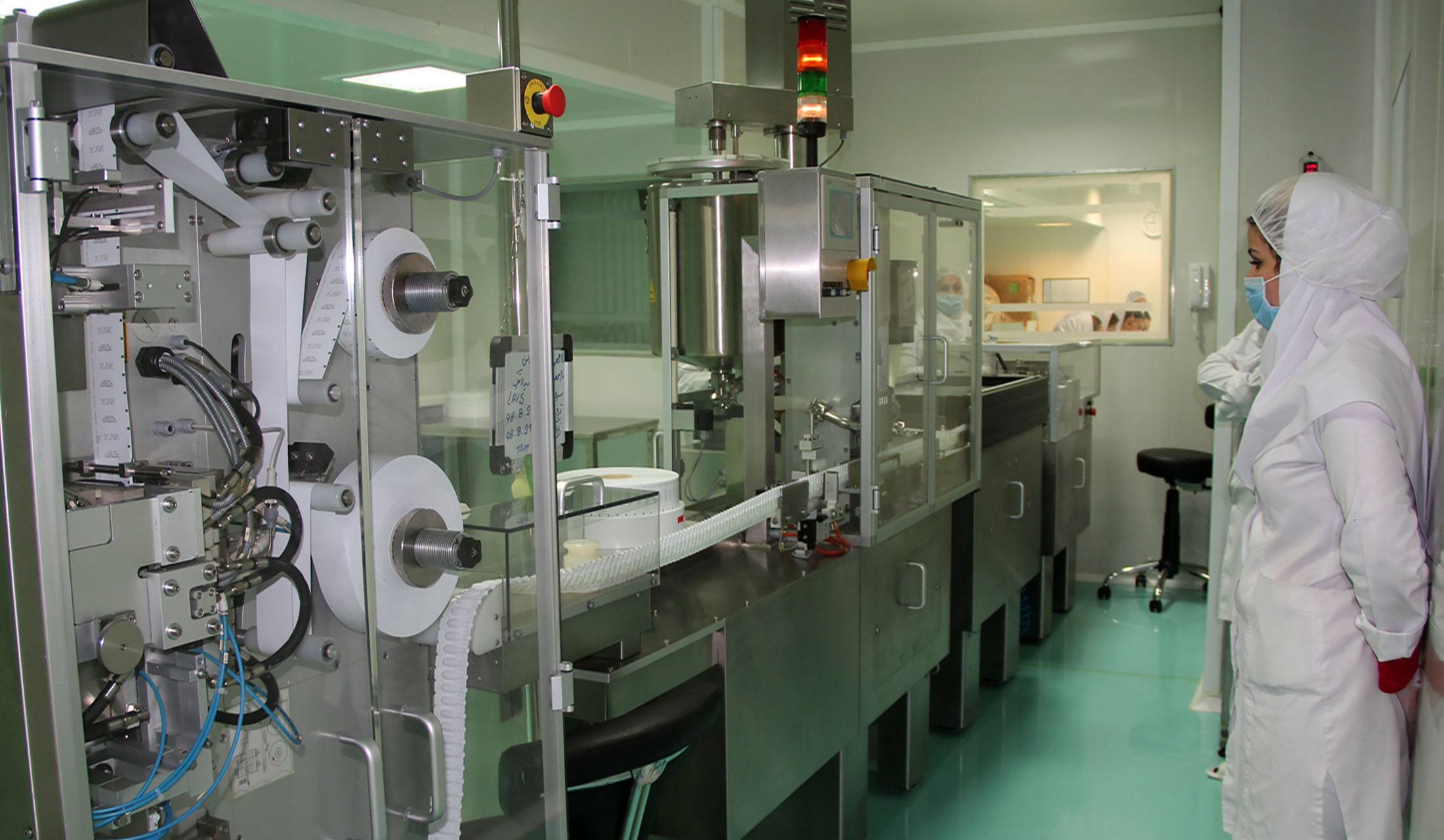 Packing unit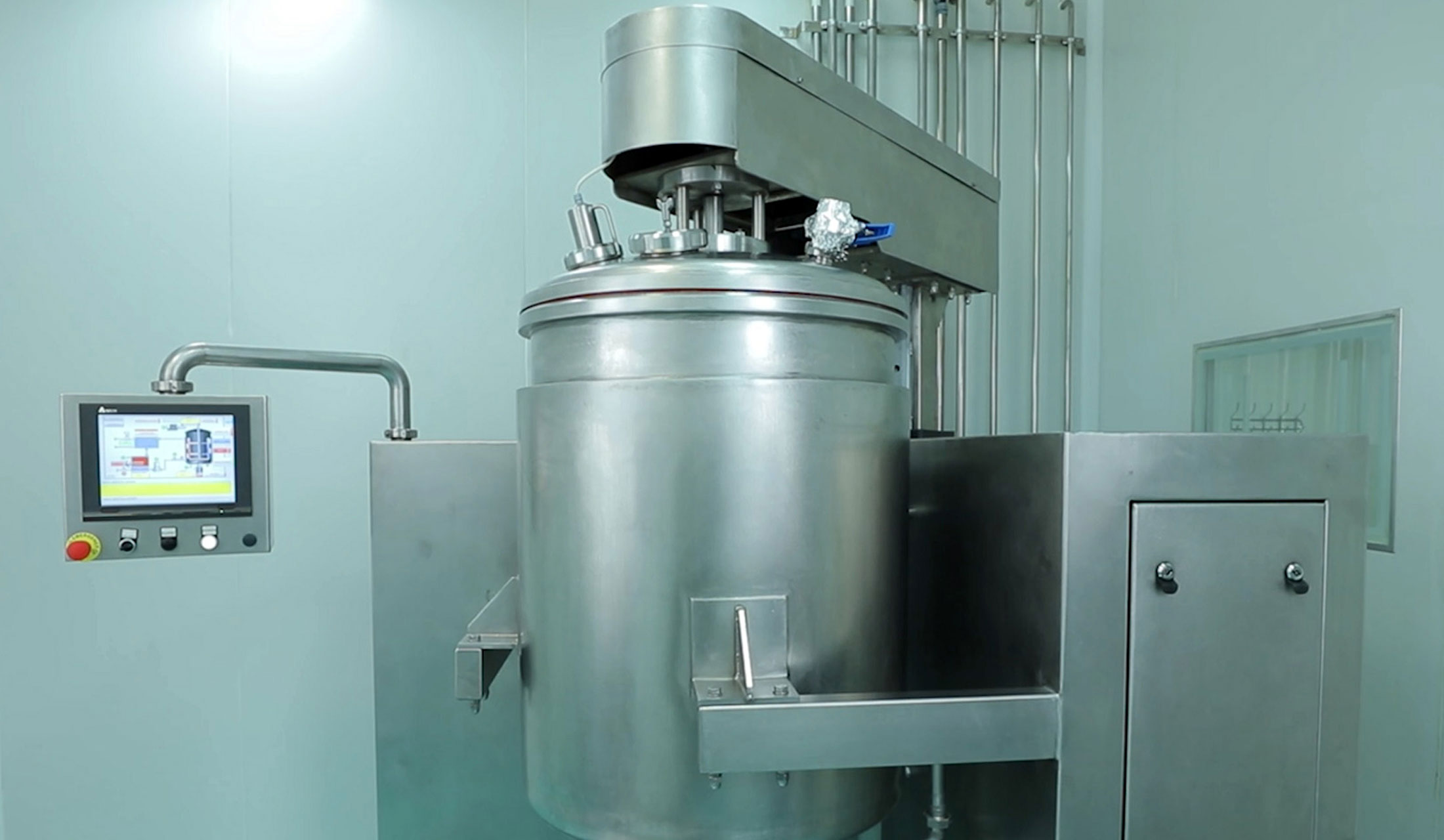 Second production unit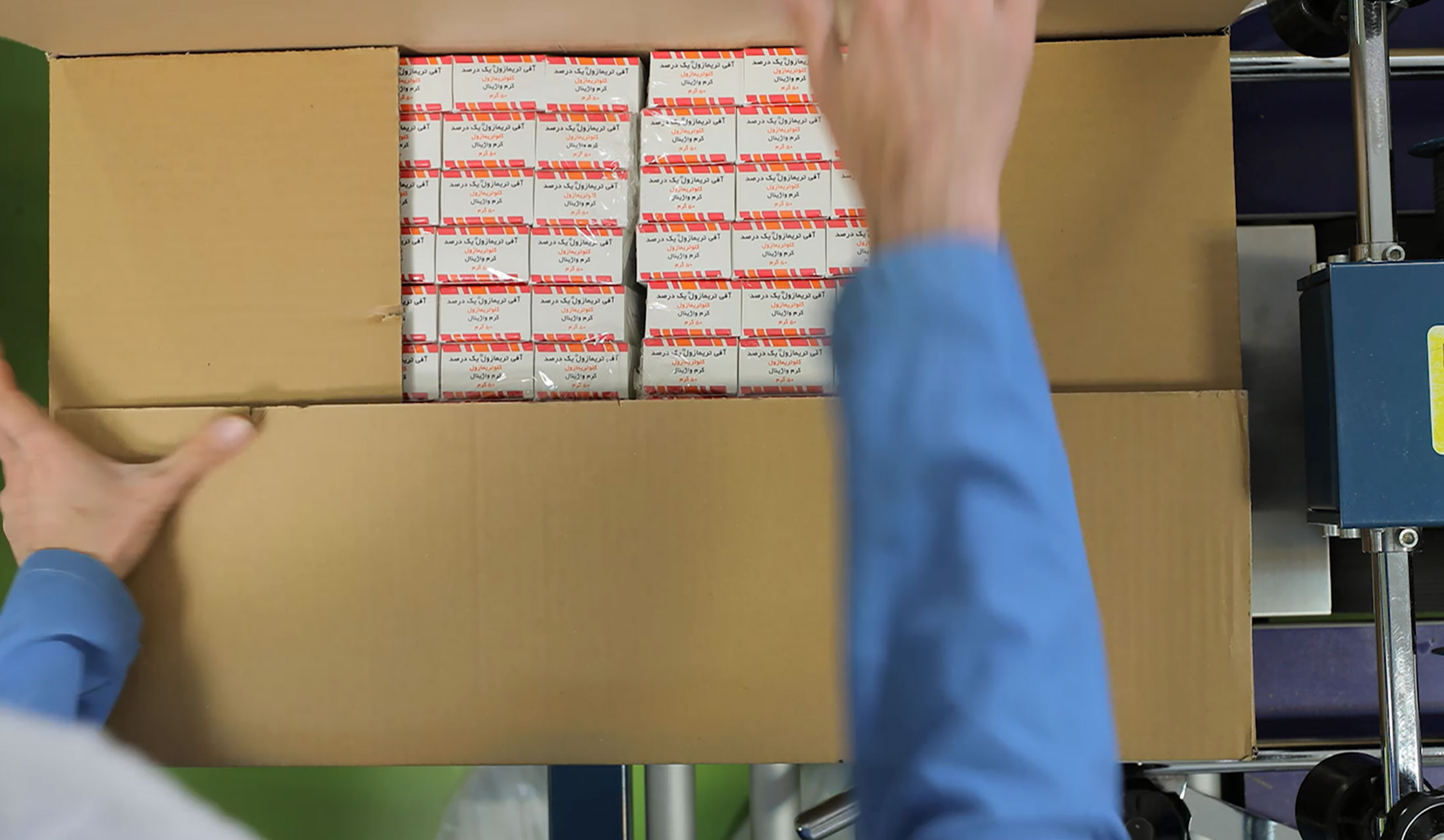 Storage unit